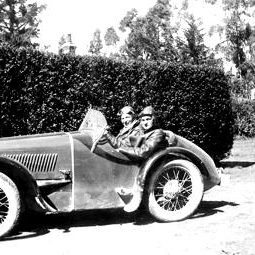 We help you achieve peace by simplifying leadership in your employment relationships.
Greg "Goggles" Kirk launched Goggles On! in 2008 to work with businesses and individuals wanting help in leading others, usually in their employment relationships.
Greg is a Dad, writer, former employment lawyer, Human Resources (HR) Manager and "failed" leader now working with those passionate about their own learning and development, and the development of those they lead. He has created a space for leaders to build their confidence, a space he calls Nook.
Greg runs the Leadership Cafe, coaches individuals and groups and is also licensed to deliver the Edward de Bono Six Thinking ® Hats workshop.
"Goggles On!" was the catch cry that Greg remembers hearing Andy "Flyboy" Dickson, a DJ on Radio One (the student radio in Dunedin, New Zealand) shout when he started his early morning show. When looking at creating his first email address in the 90s, Greg used goggles_on@yahoo.com, with the link back to his Mum's nickname for him – Greggie Goggles.
Years later when looking at creating his own brand, Goggles On! seemed to fit nicely with the idea of helping individuals and organisations:
clarify their vision
keep safe in their employment relationships, and
take action – actually doing something.
The simple act of putting a pair of goggles on symbolises this for Greg and Goggles On!
The picture of the two men in the car was taken on Boxing Day 1936, on a farm called Rokeby (near Christchurch, New Zealand). Ronnie and Jonnie Hart are sitting in an Austin 7,  about to head off on a mission, and pose before putting their goggles on. Ronnie, my granddad, is in the passenger seat, the co-pilot, helping guide or navigate Jonnie, but not doing the driving. I love that image. For me, it represents the concept of coaching and facilitating others learning. The client is in control, they're in the driver's seat, they have all the skills and ability, I am just here to help them access those important things as smoothly and safely as possible.