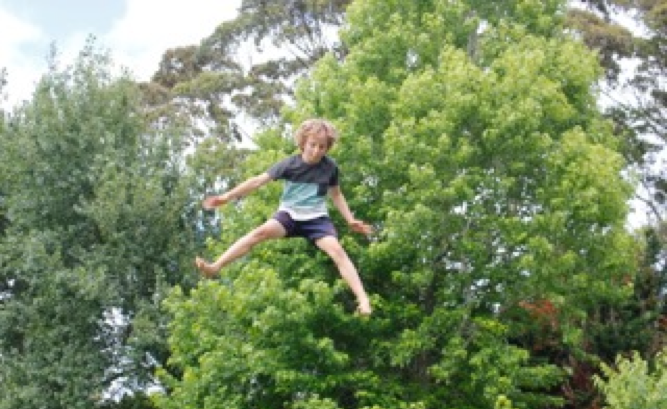 E tū! Be counted, you are a leader!
Thank you, I am a leader! Bold words, confidence perhaps confused with arrogance? Leadership is a term that many people struggle to use and to identify with.
Why? Why is leadership such a 'scary' or 'bold' term to use? Derek Sivers' TED Talk, 'How to start a movement' features a Youtube clip of someone dancing on the side of a hill at a concert.
He is dancing alone, freely, without inhibition or fear of judgment.
Initially there is a long period in which people sit and watch this person.  And then another person joins him, dancing just as crazily.  After this, many others stand up and dance.  Sivers identifies this first follower as a leader: a leader of a movement.
The leader is not necessarily the very first person, the one who appears to have started the dance.
Leadership can come from anywhere and anyone.  Most people automatically look to those in front, those that are visible, but if you take a closer look at our communities, there are leaders everywhere.
Leaders don't necessarily take big, grand actions, but rather respond to the needs of their communities, whether they be large or small.
I have been privileged enough to witness the growth of leaders from different spaces over the past four years through participating, co-facilitating and now facilitating the Legacy Leadership Development Programme.
The eighteen other graduates, and now eleven new participants in the 2016 programme, have been teaching me that leadership is about being actively part of something, constantly working at being better, while recognising even our best formal leaders have faults.
Leadership for me is about creating the space for others to build their confidence, whether it be in leading self, others or their community.
I am energised that actually, it is always our time and anyone's time to lead.  I see this everywhere, including my twin 10-year-old sons.
I see Willow high-5 his team mates when they run on and off the touch rugby or cricket field, and as a contrast, his brother Marlon quietly encouraging them from a distance – neither as the captain of the team.
Leadership starts from anywhere, is driven by anyone, and is not exclusive to a role or a job title.